Malahide Community Place - 12105 Whittaker Road, Springfield, ON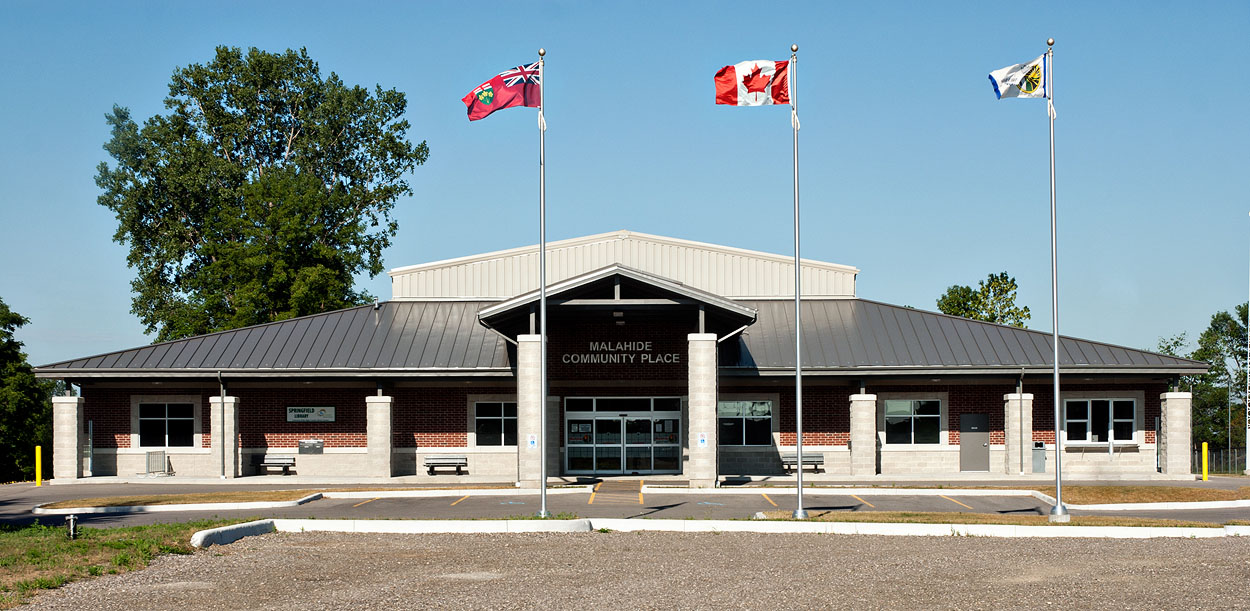 Malahide Community Place provides everything you need for your large or small event. From community recreation to banquet space it has it all. The facility consists of various size community rooms that can be configured to meet the size of any event from 15 people all the way to 250 people. It also has a spacious and impressive catering kitchen, meeting room for up to 14, the Gary Barat Pavilion, and the home of the Springfield Public Library. There is plentiful free parking with horse hitching posts. Nestled behind the building is a scenic green space that is ideal for your outdoor ceremonies or pictures. The property also has three clay ball diamonds, two which are lighted for anytime play and one that is suited ideally for younger age players. Lastly the property has a small playground and paved walking path for family entertainment and activity.
The community centre will serve as the Township's Emergency Shelter and has also been designated as the Cooling Centre for residents during summertime Heat Alerts issued by the St. Thomas Elgin Public Health.


Questions and Inquiries can be directed to the Community Services Coordinator at 519-773-5344 ext. 280.
South Dorchester Community Hall - 49431 Lyons Line, Springfield, ON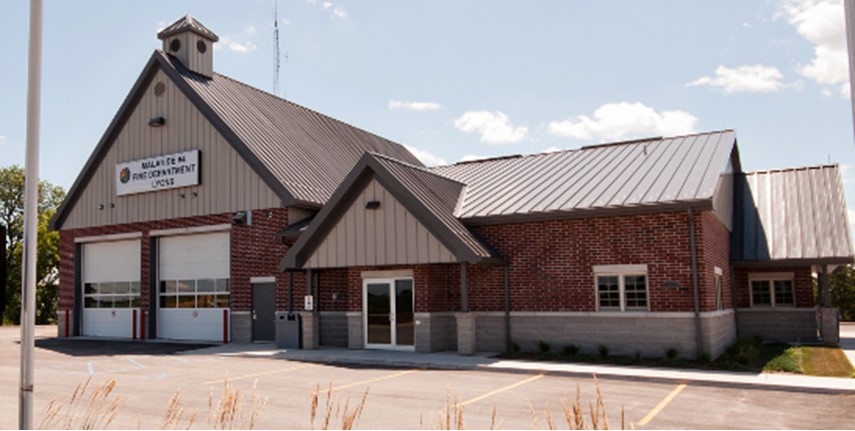 South Dorchester Community Hall and Malahide Fire Department #4-Lyons features a community hall with a seating capacity of 60 and a fully-equipped catering kitchen, along with the modern No.4 Malahide Fire Station, all at one site, complete with lots of on-site parking. There is a beautiful open green space behind the facility that includes a leisurely walking track and playground equipment. The new, modern Fire Station has a 4-bay garage for fire vehicles, a training room and office.

Questions and Inquiries can be directed to the Community Services Coordinator at 519-773-5344 ext. 280.
The 2020 Facility Rates for the Community Halls and amenities are listed as part of the User Fee By-law.
The Malahide Community Halls operate under the Alcohol Risk Management Policy By-law 09-12.
A list of facility rental policies and procedures will assist potential renter's of what is required and expected when renting a municipal facility.