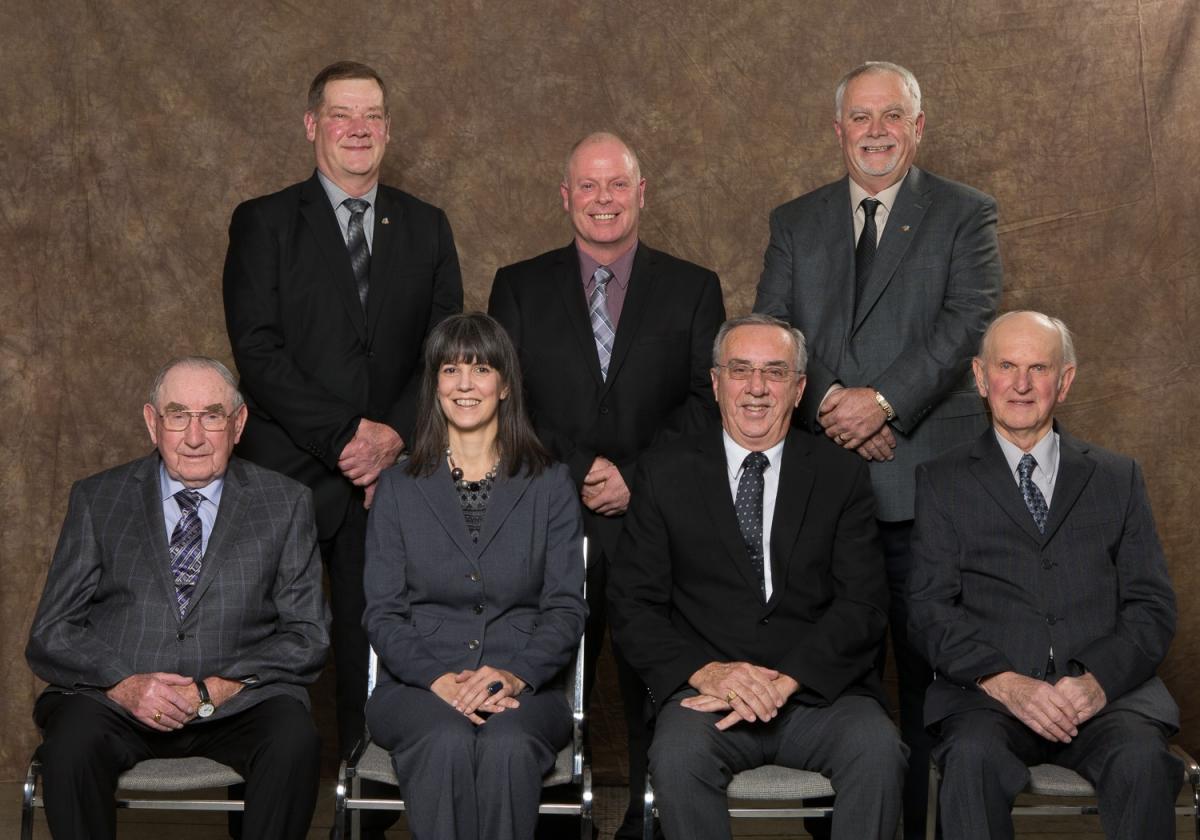 Malahide Township Council - 2018-2022
Councillor Max Moore, Deputy Mayor Dominique Giguère, Mayor Dave Mennill, Councillor Chester Glinski
Councillor Rick Cerna, Councillor Scott Lewis, Councillor Mark Widner
The present Township Council was elected for a four-year term ending in November 2022. The Council is Malahide's decision-making body and is comprised of an elected Mayor, Deputy Mayor and five Councillors. The Mayor is referred to as Head of Council. The Township uses a Ward System and each Ward has one Councillor Representative.
The elected Council represents the public and considers the well-being and interests of Malahide on a range of matters such as roads, fire protection, parks, policing, water and wastewater systems, land use planning, garbage and recycling, and recreation facilities. Council develops and determines which services the municipality provides and carries out the duties of the Council under the Municipal Act and other Provincial Legislation.
Councillor Contact Information
Mayor Dave Mennill – dmennill@malahide.ca 519-773-8850
Deputy Mayor Dominique Giguère – dgiguere@malahide.ca 548-888-6252
Ward 1 Councillor Mark Widner – mwidner@malahide.ca 519-773-2426
Ward 2 Councillor Max Moore – mmoore@malahide.ca 519-765-4088
Ward 3 Councillor Rick Cerna – rcerna@malahide.ca 519-983-6899
Ward 4 Councillor Scott Lewis – slewis@malahide.ca 519-765-3834
Ward 5 Councillor Chester Glinski – cglinski@malahide.ca 519-773-7216
Council Meetings
The Malahide Township Council meets generally on the 1st and 3rd Thursday of each month at 7:30 p.m. with the exception of the meetings in April & July 2021 (2nd and 4th Thursday's) and the meeting in August has been reduced to one meeting. 2021 Council Calendar.
Malahide Township Council meetings can be viewed via our YouTube channel: https://www.youtube.com/channel/UC2WWxGHYoaNBixWD8viFlGw Council Meetings continue to be held during the COVID 19 Pandemic via video-conference.
Meetings are held in the Council Chambers located at the Springfield & Area Community Service Building, 51221 Ron McNeil Line, in Springfield, Ontario. These meetings are open to the public and everyone is welcome to attend. Copies of the meeting agendas and previous minutes are available through the Clerk's Office, from the left-hand column of this webpage and also on the website homepage under 'Quicklinks -Council'.