Township Council approved the use of Internet and Telephone voting methods for the 2022 Municipal Election. This voting method replaces the Vote-By-Mail method used during the 2014 and 2018 Municipal Election's.
Internet and telephone voting is fast and convenient, and will give voters the opportunity to cast their ballots from anywhere using a computer, smart phone, tablet or touchtone telephone 24-hours a day throughout the eight-day voting period. Whether an elector is away on personal travel, suffering from an illness, working days or nights, has a disability or difficulty travelling, they may cast their ballot from anywhere with an internet connection or a telephone. Additionally, voters will no longer need to get in their cars and travel to polling locations, reducing greenhouse gas emissions; and no ballots will need to be printed which reduces the amount of paper needed for the election.
During the voting period Township staff will be available to help voters by phone or at the Voting Help Centre to check to see if they are on the voters' list, add or amend their information on the list, use a computer to vote, or to answer any questions about the election or voting process. The Voting Help Centre will be located at the Township office starting October 17th during office hours 8:30a.m. to 4:30p.m. and on Election Day from 8:30a.m. to 8:00p.m..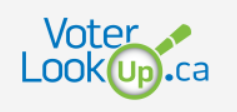 Are you on the Voter's List? Common Questions and Answers
Information for Voters - Eligibility
A person is entitled to be an elector in an election held in the Township, if on voting day the person is:
A Canadian Citizen;
At least 18 years old;
Residing in the Township or an owner or tenant of land in the Township, or the spouse of such owner or tenant; and
Is not otherwise prohibited from voting
What is enumeration?
Enumeration is another word for compiling a list. Information confirmed and collected through voterlookup.ca will be used to compile information for the purposes of preparing the Preliminary List of Voters that MPAC is legislated to provide in support of Municipal and School Board Elections.
What is voterlookup.ca?
Voterlookup.ca is an online service available to Ontario residents. Using voterlookup.ca, electors can confirm and update their electoral information for the purposes of the Preliminary List of Electors for the upcoming municipal and school board elections.
Why should I use voterlookup.ca?
The information confirmed and collected through voterlookup.ca will be used to compile the Preliminary List of Electors that MPAC is legislated to provide in support of municipal and school board elections. The Municipal Clerk then uses this list to create the final Voters' List. Confirming your elector eligibility makes for an easier process when the time comes to vote.
What information do I need to provide to register at voterlookup.ca?
You will need to provide:
The name of your city/town/village
Full name
Date of birth
Either your property address and/or assessment roll number. This can be found on your Property Assessment Notice from MPAC.
How do I remove a name if a tenant or boarder has moved from my home?
To remove a tenant or boarder, please contact MPAC at 1-866-296-6722.
How do I remove an owner name as a result of death?
To remove a name in MPAC's Names Database for election purposes, a death certificate must be provided to MPAC. You can do this by email to cpf@mpac.ca or by mail to:
MPAC
PO Box 9808
Toronto, ON M1S 5T9
MPAC's property database, which includes ownership, must reflect the information as it is legally register in the Land Titles / Land Registry system. Therefore, if an update needs to be made to a deceased name of an owner, MPAC requires legal documentation via a survivorship application to remove a name from a property.