Municipal Elections are held the fourth Monday in October every four years. The next Municipal Election (including School Board Election) will be held in October 2022.
2022 Municipal Election - Monday October 24, 2022- Important Dates
Monday May 2, 2022 - First day Nominations can be accepted for Council and School Board positions.
Friday August 19, 2022 - 2:00pm - Nominations Close. Nomination forms must be submitted no later than 2:00pm on this day to be considered for the ballot.
Monday August 19, 2022 - Last day to withdraw nomination for office
Monday August 22, 2022 - Clerk will certify all nominations
Monday October 24, 2022 - Election Day
The Township of Malahide will use Internet/Telephone Voting for the 2022 Election. There will be two kiosk locations available if you require telephone or internet access. The details of these kiosks and their locations will be available closer to the election.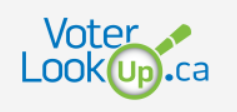 Are you on the Voter's List?
Check to see if you are on the voter's list. If you aren't, you can add yourself to the Preliminary list of Municipal & School Board Electors